Choosing the right wedding DJ is an important decision. If the music at your wedding reception is great, all of your guests will be up and dancing, having a night to remember. However, if the wedding entertainment is below par, you could find that your wedding reception lacks atmosphere. Before finalizing your decision on which wedding DJ to hire, be sure to ask a few questions to ensure that you've made the right decision.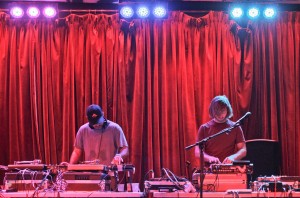 Ask whether there will be a contract
All wedding DJs will operate in different ways. Some may be more casual about their agreements whereas others may have higher levels of professionalism. When it comes to your wedding, you want to get everything just right so a DJ who draws up an agreement is worth going for. With an agreement, you can be assured that you and the DJ have the same expectations. The agreement should also outline set up requirements and the expectations of the couple. It will also set all payment arrangements in stone so they cannot be debated at a later date.
Ask the DJ if you can meet in person before making an agreement
Some DJs prefer to arrange their services over email or the telephone, but many couples prefer to meet their wedding DJ before any agreements are made. If a DJ isn't willing to meet beforehand without good reason, this could imply that they aren't interested in getting your wedding music just right. This DJ may play the same playlist for all weddings without much care for getting your personal preferences just right. Refusing to meet up beforehand could also imply that the DJ has something to hide. The decision lies with you, so if you have any doubts, look elsewhere.
Ask the DJ about their experience
When it comes to your wedding, getting everything perfect is important. You might want to ask the DJ about how long they have been working as a DJ and how many weddings they have done in the past. If the DJ is just starting out, you may not want your wedding to be their "test". If a DJ has been working in the industry for a long time, this indicates that they are experienced at this type of event.
DJing for a wedding is not like DJing for a club night. A DJ might be experienced in clubs, but clubs tend to have an audience with similar music taste. On the other hand, weddings have a diverse audience and everyone needs to be catered for.
Ask your DJ if they do more than one event per day
This question is very important as it could affect the service that you get from your DJ. If your DJ had a couple of events to squeeze in, your DJ may appear late if they are coming from another venue. On the other hand, your entertainment may be rushed so that the DJ can move onto their next event. Ensure that you are the only event they are doing that day.
Author – Sophie Cullen is a wedding planner. She keeps a blog about her experiences and often recommends peopel visit vibetown.co.uk.