Hiring a DJ may be one of the most crucial aspects in organizing an event. Why? – Because event entertainment is a key component in making an occasion a success. Granger DJ Services offer much more than just playing music in your event. A reputable DJ services provide energetic DJs that knows how to how to evaluate the crowd and interact with them to assure a memorable occasion for everyone who attended. If you need more reasons why hiring a DJ is a good idea, here are a few more reasons below:
 Hiring a professional DJ means less stress
 Organizing an event is one of the most stressful tasks. You have to take care of the venue, food, settings, decorations, program and entertainment. Hiring a DJ means you have one less component of the event that you have to stress about and entertainment happens to be one of the most important elements of an occasion. Having a DJ will assure you that music will be played all throughout the event without gaps or breaks.
High Quality of Sound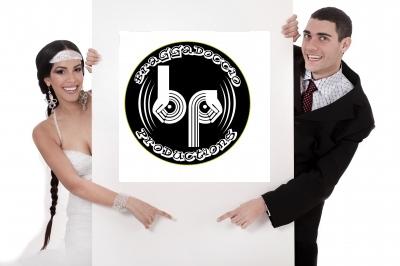 Most professional DJs work with the best sound system that provides high sound quality. An experienced DJ invests on a high tech equipment to ensure the best quality for his or her clients. Furthermore, DJs have a massive collection of songs and mixes that will be more than enough for all the requests from all types of people with various tastes in music.  Granger DJ services provide excellent sound quality all throughout the event having a massive music selection that would cater to guests of all ages.
You get your money's worth for the entertainment
Compared to hiring a band for the event, hiring a DJ is less expensive. Finding a reputable DJ service may cost extra but the reward is worth it. The guests might not remember the food, setting or the decorations on the event, but they will always remember if the occasion was entertaining and fun for them.
More than Just Playing Music
Nowadays, DJ services offer beyond than just playing music. Their services are extended to acting as master of ceremonies during the event and some also provide lighting. So it is crucial that you hire a DJ that is confident and naturally interactive with the crowd and also someone that is focused in keeping track of the time and making sure that the series of activities within the event are going to be cued at the proper time.
Interaction with the Crowd
A great DJ knows how to energize the crowd by interacting with them and playing the kind of music that they like. More over, these experienced DJs are able to evaluate the type of guests and adjust his or her playlist accordingly.
With so many advantages, it's obvious why hiring a professional DJ is probably the best decision when organizing an event. Granger DJ services like any other reputable DJ services will bring excitement, professionalism and dependability to your event. Professional DJs will help you make sure that event entertainment will run smoothly from beginning to end.